Cafe Bar Restaurant Shan Shan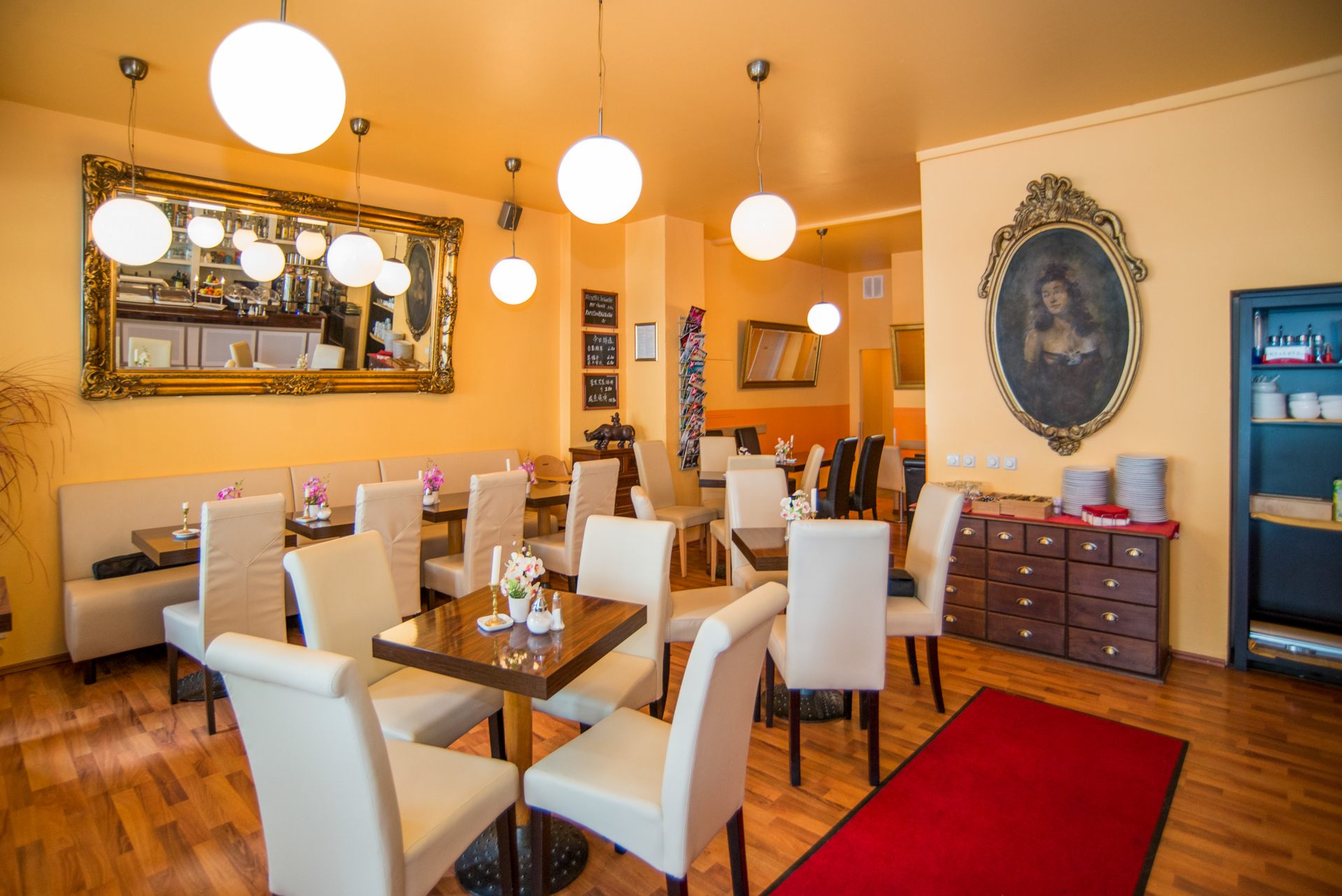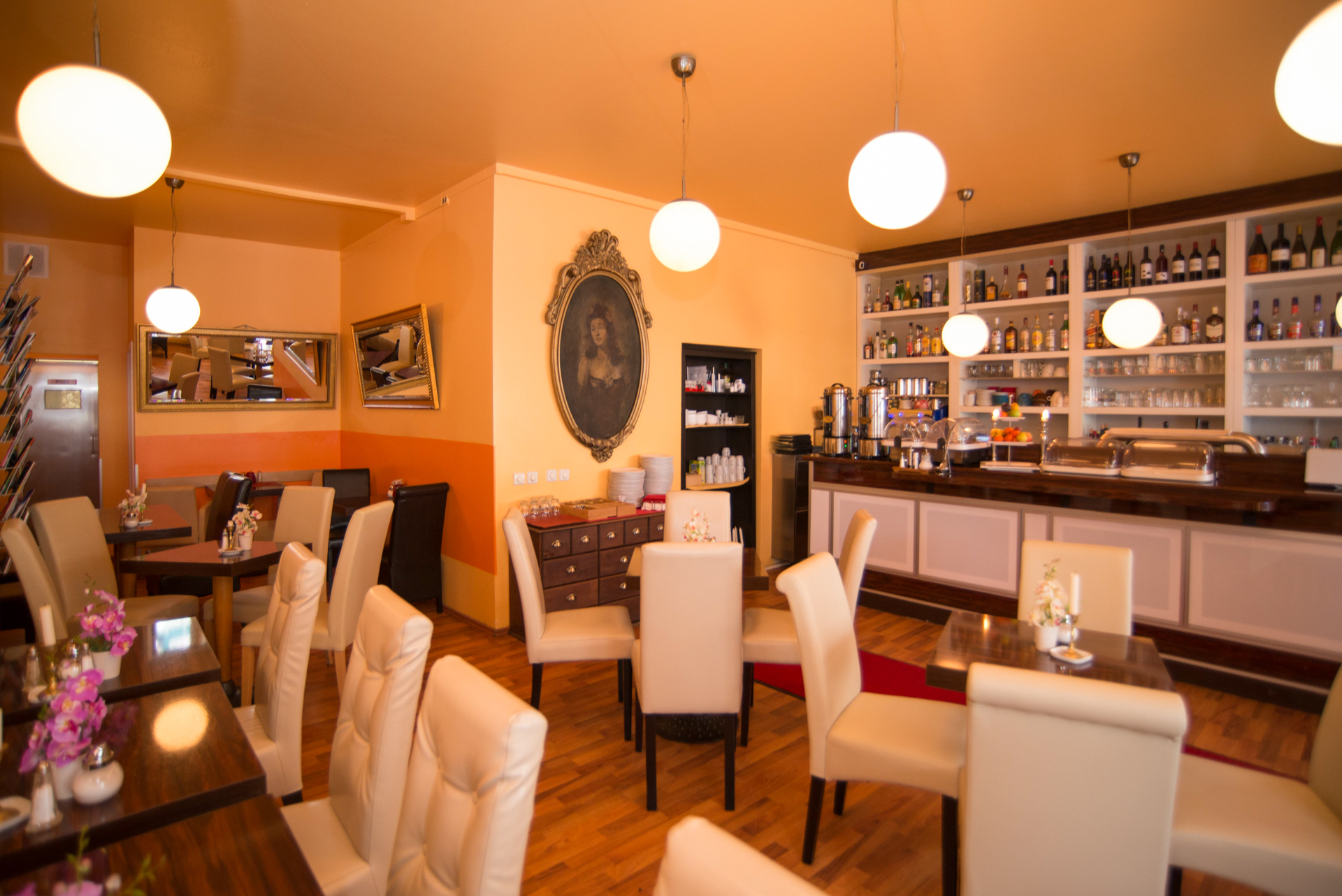 Cafe Bar Restaurant Shan Shan
Impressum
Firmenname:  Cafe Bar Restaurant Shan Shan
Straße Nummer:  Gleimstr. 24
PLZ Ort:  10437  Berlin
Telefon:  030 4480792
E-Mail:  info@berlinrestaurant-shanshan.de
Handelsregister: Zhu/Zhu GBR
Umsatzsteuer-Identifikationsnummer:  1131 604 01059
Unser Team
Unser Küchenchef
Herr Zhu Jun
Ehemaliger Küchenchef im 5 Sterne Hotel Jin – Ling in Nanjing
Spezialisiert auf Huai Yang, Nanjing und Shanghai Küche
Frau Zhu Shan
Spezialisierte Hobbyköchin auf alte pekinger Küche.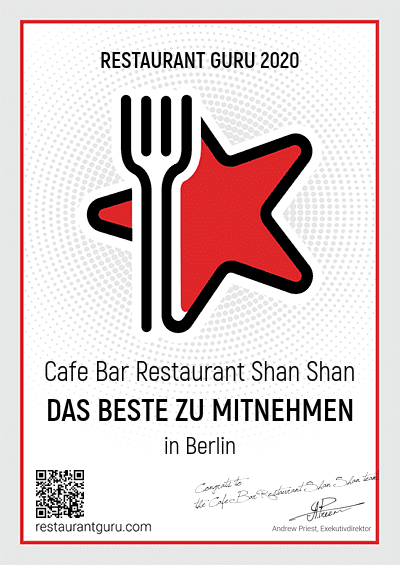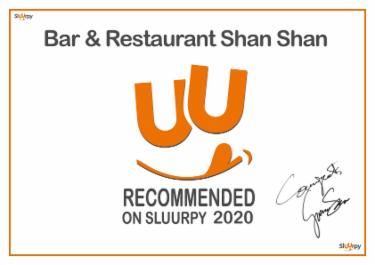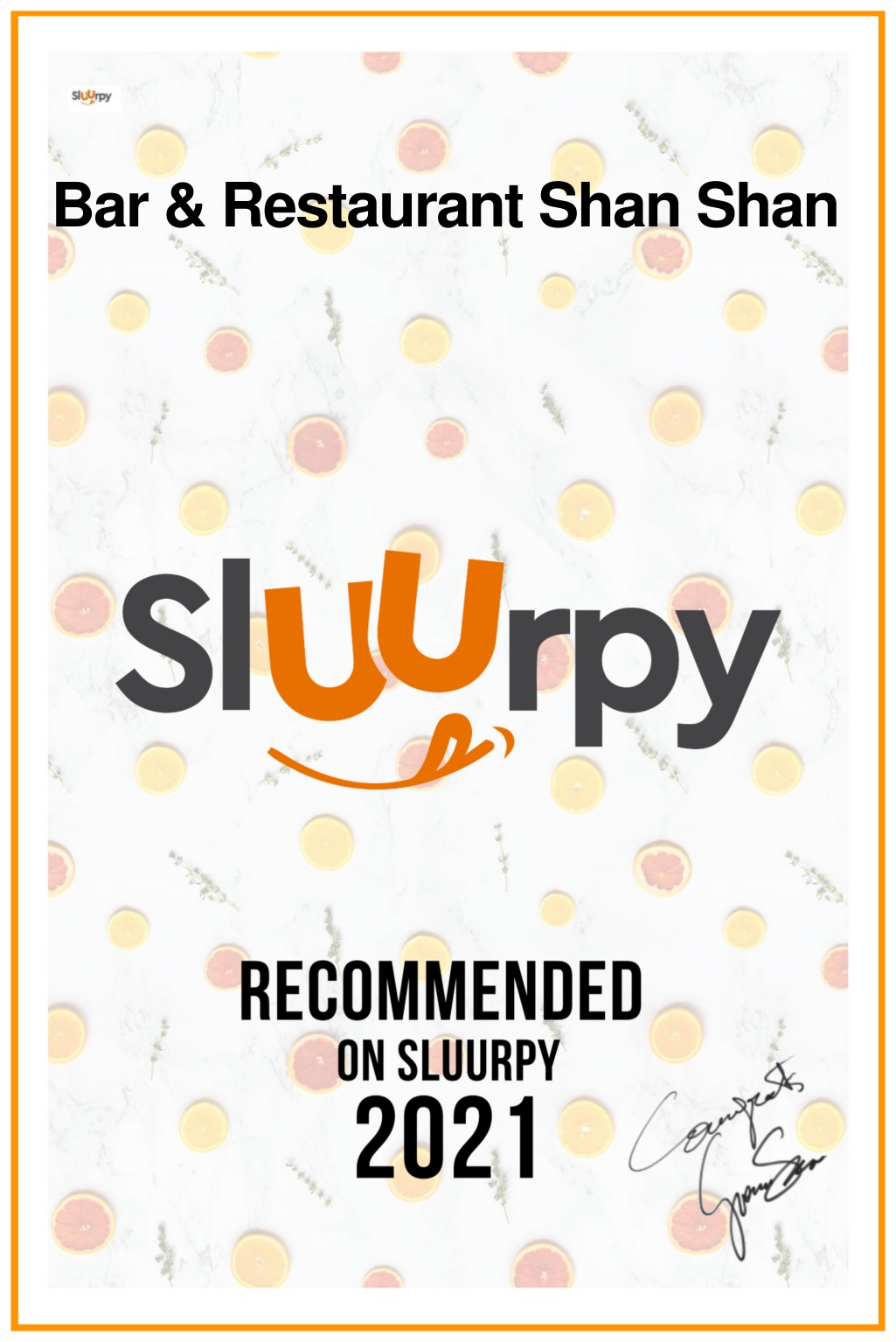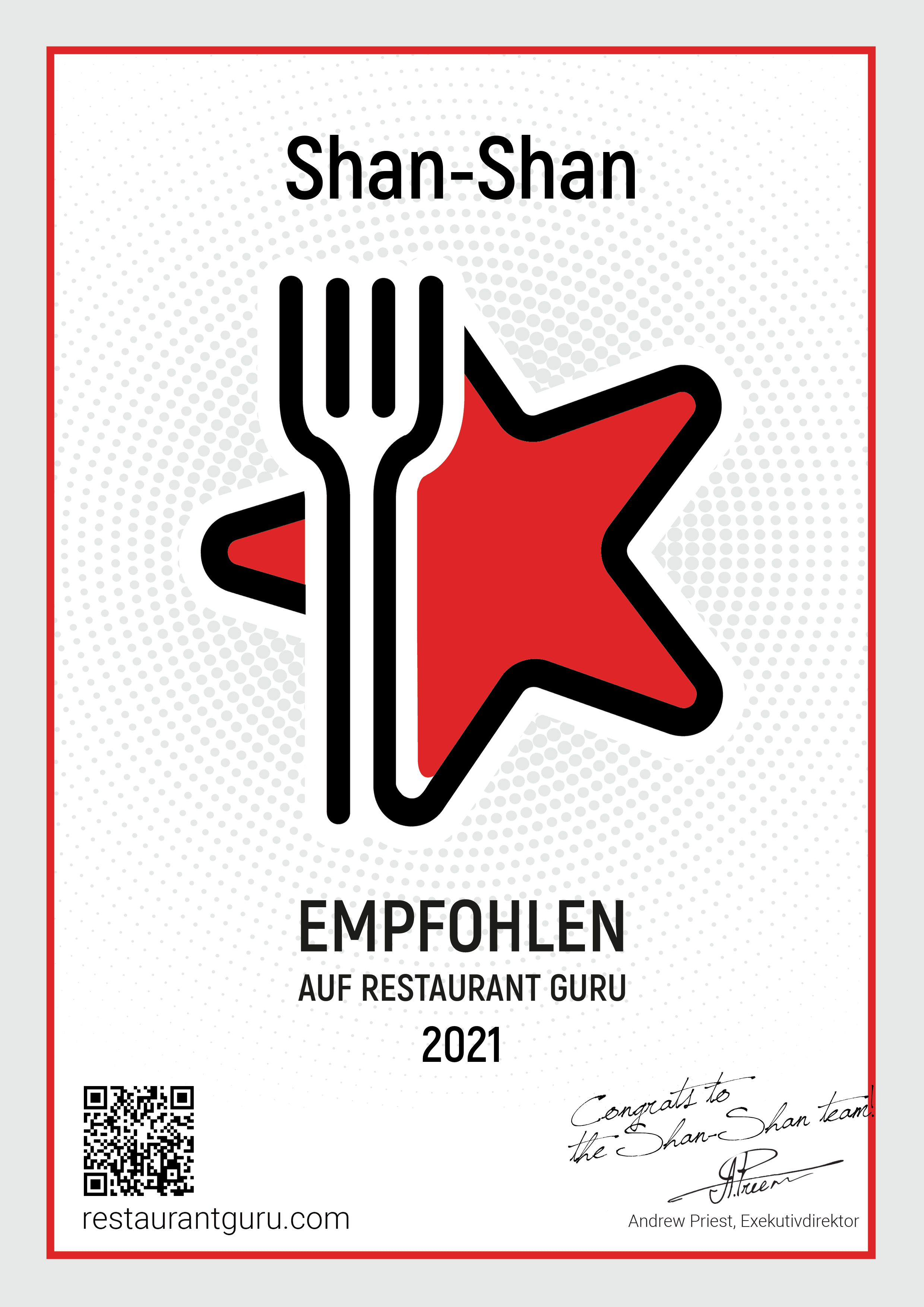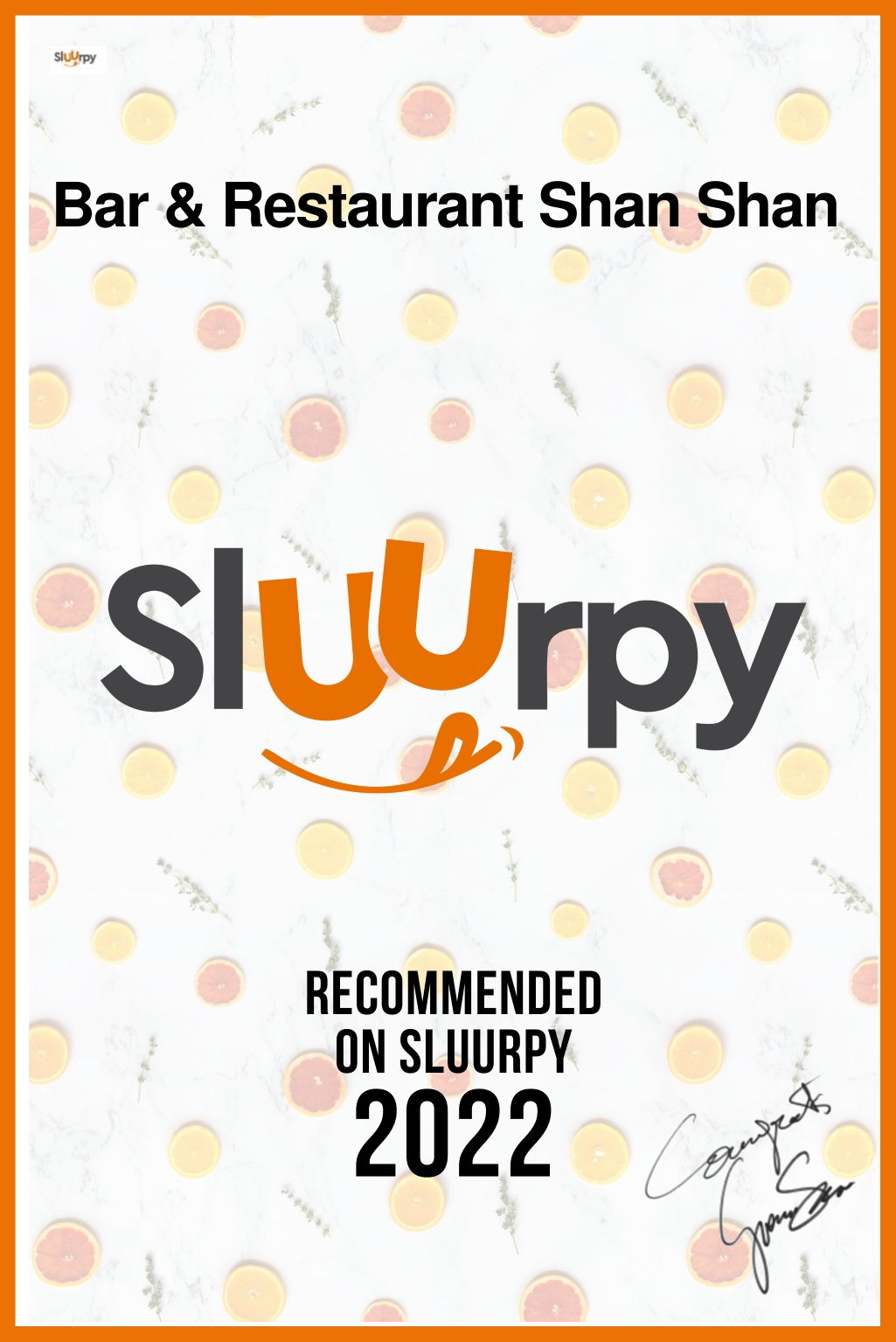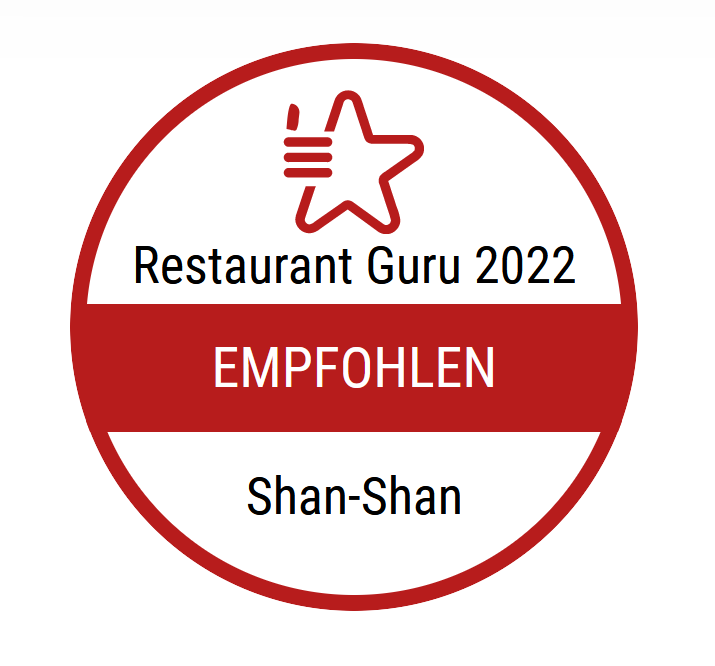 Shan-Shan Prenzlauer Berg Shan-Shan combines some of the most authentic Chinese around — Nanjing specialties from a Shanghainese chef — with something else insatiable foodies like best: a secret location. Well, not exactly a secret, but rather an unexpected surprise, Shan-Shan is actually the restaurant of a pretty nondescript guesthouse in Prenzlauer Berg, serving up breakfast to weary travelers every morning. Call ahead to order the authentic Chinese feast, then swallow your skepticism as you walk into the City Guesthouse Pension Berlin (if that is its real name) and prepare to be amazed.
Berlin Tagesspiegel am 02.09.2014 von Jens Mühling
Prenzlauer Berg, Gleimstraße. Das Restaurant "Shan Shan" versteckt sich in der Lobby eines kleinen Hotels. Auf der Karte stehen Backkartoffeln und Leberkäse, als Nachtisch gibt es "Schwedeneisbecher". Auch hier muss man sich zu den chinesischen Gerichten erst durchfragen, dann aber bekommt man erstklassige Huai-Yang-Küche serviert – seltene Traditionsgerichte, "Poetenküche", wie Meyer sagt, aufwendig zu kochen und teils nur auf Vorbestellung zu haben. "Der Koch ist wegen einer Frau in Berlin gelandet", verrät Meyer flüsternd. "Er ist einer der besten der Stadt."
Die bereitgestellten Informationen auf dieser Website werden sorgfältig geprüft und regelmäßig aktualisiert. Es kann jedoch keine Garantie dafür übernommen werden, dass alle Angaben zu jeder Zeit vollständig, richtig und in letzter Aktualität dargestellt sind. Dies gilt insbesondere für alle Links zu anderen Websites, auf die direkt oder indirekt verwiesen wird. Hiermit distanzieren wir uns ausdrücklich von allen Inhalten und Grafiken aller gelinkten Seiten und machen uns diese nicht zu Eigen. Außerdem können alle Angaben dieser Website ohne vorherige Ankündigung ergänzt, entfernt oder geändert werden.
Pflichtinformation nach der Verordnung (EU) Nr. 524/2013 des Europäischen Parlaments und Rats:
Der Link zur Homepage der Stelle für die Online-Beilegung verbraucherrechtlicher Streitigkeiten der Europäischen Kommission lautet ec.europa.eu/consumers/odr/. Für erste Fragen zu einer möglichen Streitschlichtung stehen wir Ihnen unter info@berlin-pension.eu zur Verfügung.
Hinweis nach § 36 Verbraucherstreitbeilegungsgesetz (VSBG):
Wir sind bestrebt, etwaige Meinungsverschiedenheiten aus unseren Verbraucher­vertragsbeziehungen auf einvernehmliche Weise beizulegen. Bei etwaigen Beschwerden können unsere Kunden sich daher an
info@berlinrestaurant-shanshan.de wenden. Die Verjährung etwaiger Ansprüche ist für die Dauer dieses Verfahrens ausgeschlossen. Sollte dort keine Einigung erzielt werden, steht – ohne vorherigen Schlichtungsversuch bei einer staatlich anerkannten Stelle – der Rechtsweg offen.